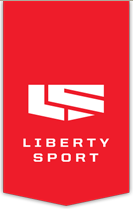 Vision Source Olmos Park is an authorized Sport Zone member and Sports Eye Injury Prevention Center (SEIPC) with Liberty Sport.
Our office promotes the use of protective eyewear during many activities including:
Basketball, Baseball, Softball, Football, Soccer, Lacrosse, Tennis, Martial Arts, Water Polo, Fishing, Golf, and Motorcycling.
These activities are considered to have high-to-moderate risk of eye injury. Your everyday wear glasses are not held to the same standards as Liberty Sport Protective Eyewear. Using your everyday glasses can be more dangerous than not having any protection at all. Popped out lenses and mangled frames from impact may cause serious injury to your eyes and ocular region.
Helmets and facemasks do not offer full protection. Opponent's fingers and sports equipment can penetrate openings to your head gear and potentially harm your eyes. Wearing regulation eyewear products such as those from Liberty Sport is the only way to make sure you are properly protecting your eyes.
Liberty Sport offers a variety of styles to keep your eyes on the prize. We stock both children and adult sized protective eyewear and swim goggles – All of which are Rx-able.
Play it safe and stop by our office to check out Liberty Sport Protective Eyewear.